In the second week of June I went on leave from work. I selected that date specifically because I wanted to attend the WOWe (Women of West Africa Entrepreneurship) Conference.
To cut the long story I got a press pass to attend the first day of the conference and till this moment I am so glad I was able to go.
I wore my hair in a braidout the second time ever for this event and as you can imagine, it was an ordeal deciding on what to wear. Since I was to be a cross between a media personnel and a female entrepreneur, I figured a vintage jacket, denim and flat shoes wouldn't be such a bad idea. And it worked.
Before showing you my outfit and look for WOWe, here is a video I made of what I came back with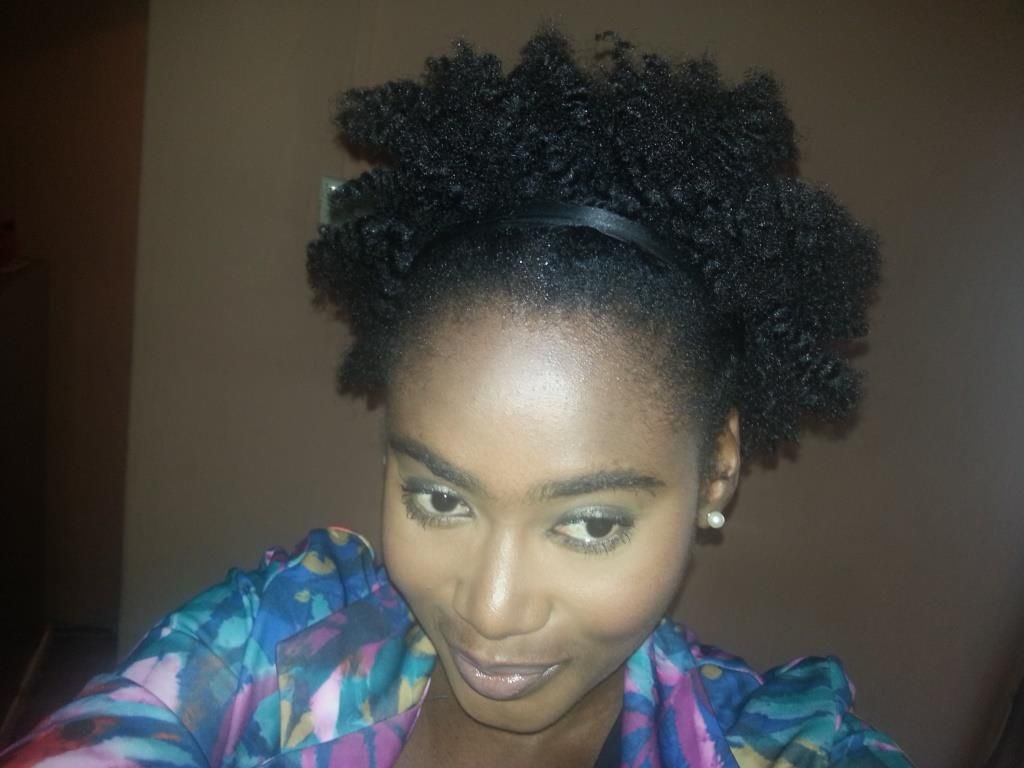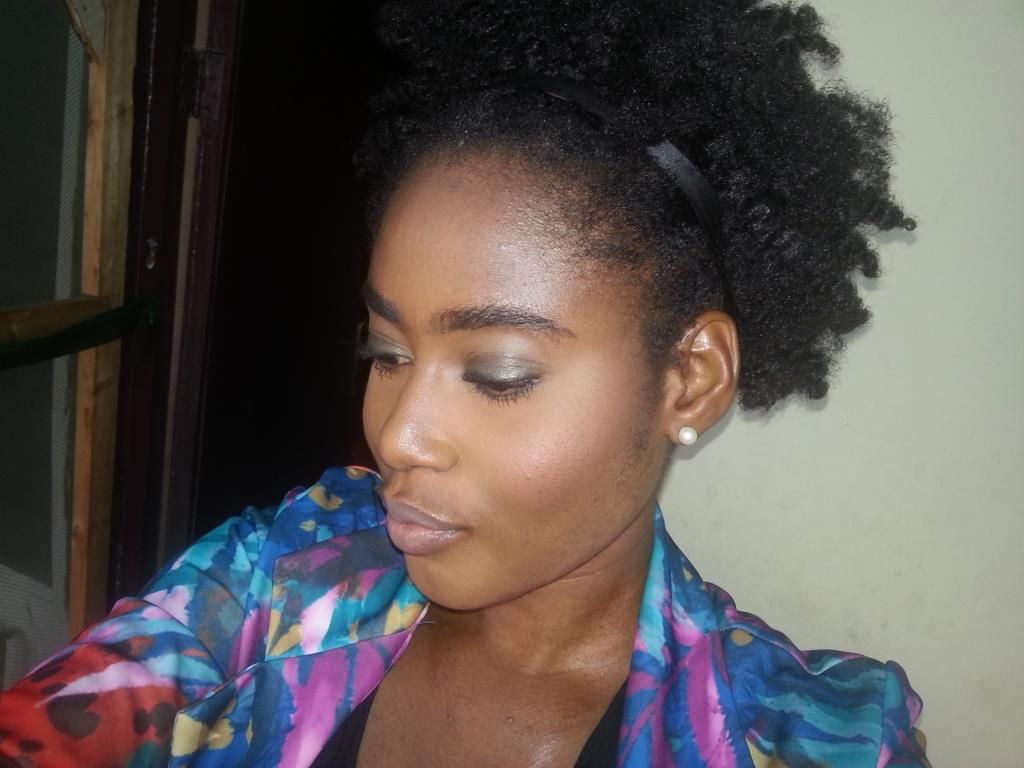 In this post, I will sharing what some of the key pointers I took away from the WOWe Conference are as well as those that inspired me.
the set-up
Dr. Monica Alabi on Healthy Living
A healthy weight and size is very important
Are African women supposed to have a higher BMI (Body Mass Index) than what is normally considered healthy? (19 - 25 is what is considered normal).
The answer to this was yes as African women are not the same as foreign women. This was subject to a whole load of arguments though, lol.
Exercise helps mental health and reduces the risk of heart attack (I know firsthand how alert one can be with regular physical exercise)
For effectiveness, one must add a rigorous exercise which speeds up the heart rate and gets the blood pumping. This helps for actual weight loss and mental alertness
Tori Abiola of Montgomery Africa. Organiser of the WOWe Conference
Keynote address: Roadmap to Excellence in Entrepreneurship Wuraola Abiola of Managent Transformation
I went for a Management Transformation training last year and it was very well worth it so I was looking forward to hearing her speak
Active day-to-day participation is important as a business owner.
You must be develop a business outside of yourself.
You must absolutely start the way you mean to continue.
Four critical things to reflect upon if you are planning for excellence:
You must not be afraid to dream
Develop your USP and stick to it. Know it and understand it.
Be consistent. Perseverance is the way
Be honest to yourself if things are not going well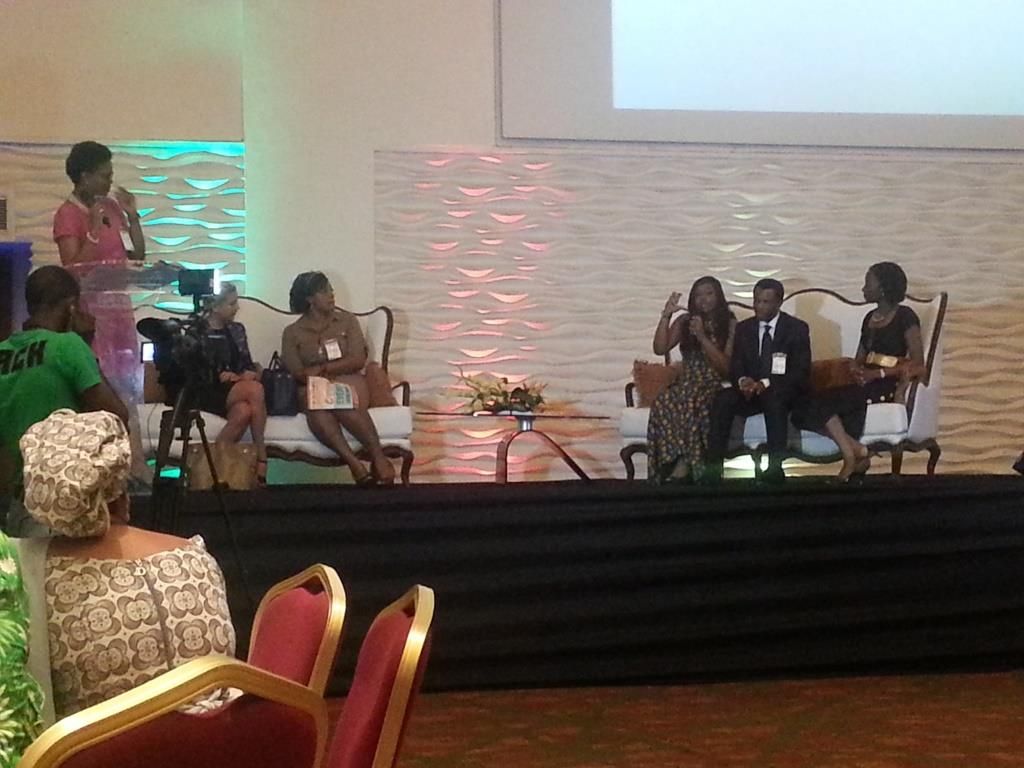 The panel moderated by Adesuwa Onyenokwe of TW Magazine. Hanneli Rupert of Okapi Luxury Handbags, Anulika Joy Eze-Iloakasia of Hair Glamout Intl, Aisha Maina of Aquarian Consult, Deji Fisho of XS Energy and Sefi Atta author of 'Everything Good Will Come'
Aisha Maina: Understand your industry, know your target audience, competition and pricing factors.
Deji Fisho: There are opportunities, the numbers are there and women are equipped to be dynamic
Anulika Joy Eze-Iloakasia: Have a plan, think of a legacy when starting a business. Think sustainability.
Entrepreneurship begins with a need!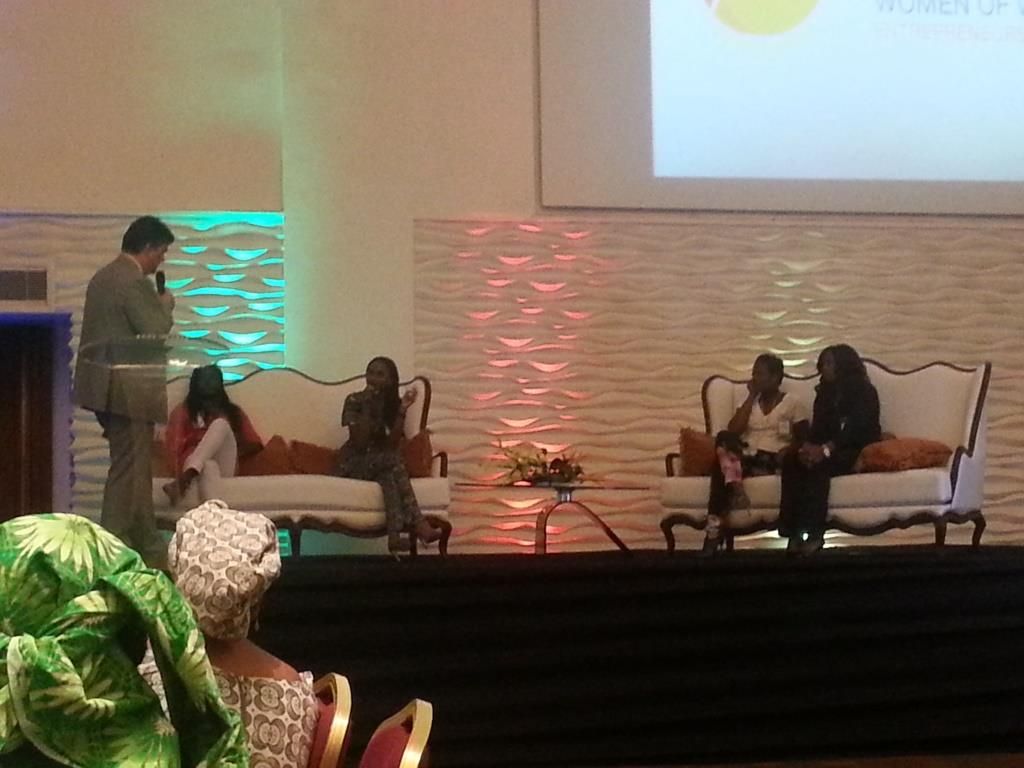 The World is your Oyster - Operate ina global marketplace. Brand Africa as a global international trade opportunity:The panel moderated by Chris Bishop of Forbes Africa. Magatte Wade of TIOSSAN, Lisa Folawiyo of Jewel by Lisa, Afua Dabanka of MO SAIQUE and Elohor Aisien of Beth Modela
It is all about the team. Teams build trust and people invest in teams not individuals
Customers want products with meaning. They are the customers of the future, focus on them
Keep doing what you do, keep overcoming the obstacles, know your policies, keep putting pressure.
Identify your opportunities. Find your competitive edge
So I just had to add this picture. I was hearing of Magatte Wade for the first time ever and was completely impressed by her. After building a company in Senegal that was bought over by Pepsi for $32m, I definitely know that she knows what she is talking about. Currently the owner of a beauty company, Magatte is indeed a firehouse. There is a picture of her and I floating around the internet and you bet that I am on the hunt for it.
She is on twitter too (but not so active), regardless of that, I have started following her, lol.
Dream to Execute - You can do it:Panel moderated by Abisola Longe of HCDC. Ruth Obih of 3INVEST, Fatima Wali-Abdurahman of The Filmo Group and Ego Boyo of Temple Productions
Structures matter!
Pick a sector, grow a niche and be the most needed person in your industry.
Invest in the right team, a team of people who believe in your vision
Fear is at the root of so many barriers women face - overcome it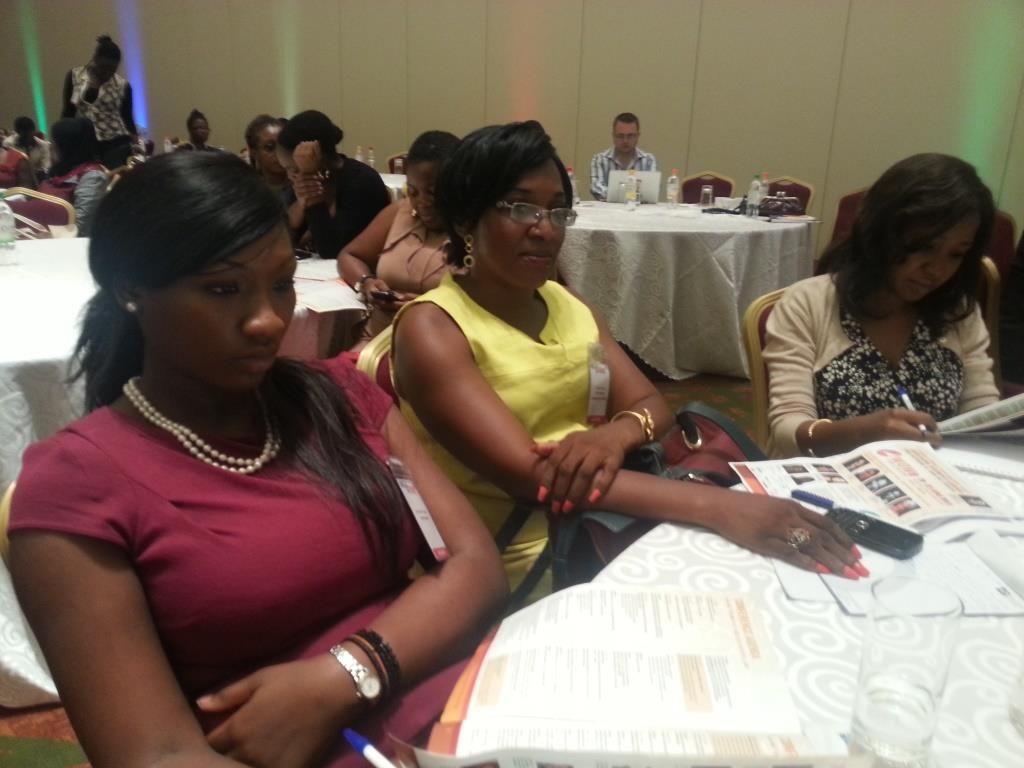 Wunmi Ogunde, Prisca Kanebi and a pregnant friend I made at the conference too
Operaing and Winning in a Male dominate environment - Lessons from the frontline:Abisola Owolawi of Forbes Africa and Chichi Nwoko-Udeokoro of Hey, What's On?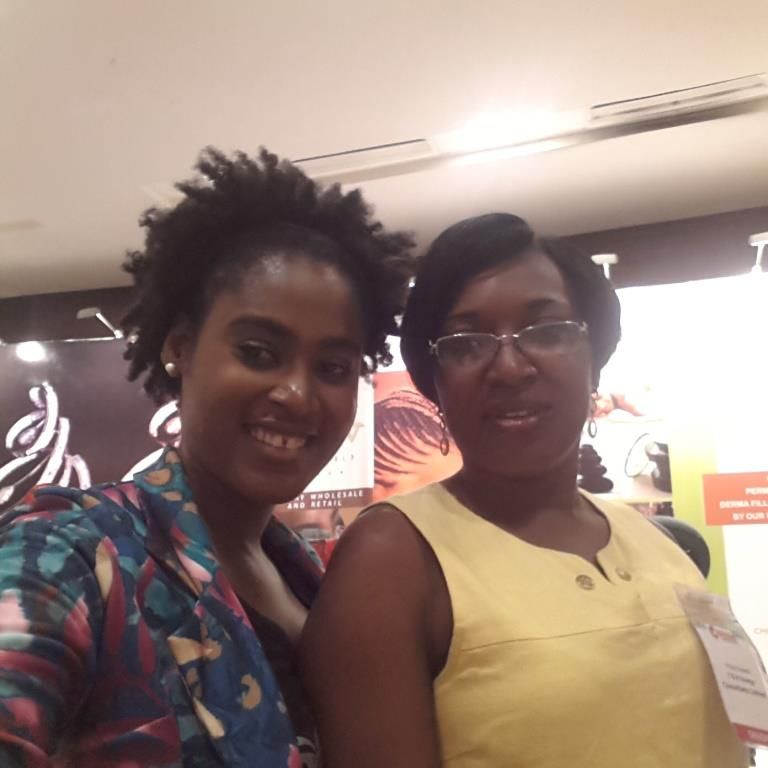 Prisca and I during the break. We got our nails done and had massages too. All free *grin*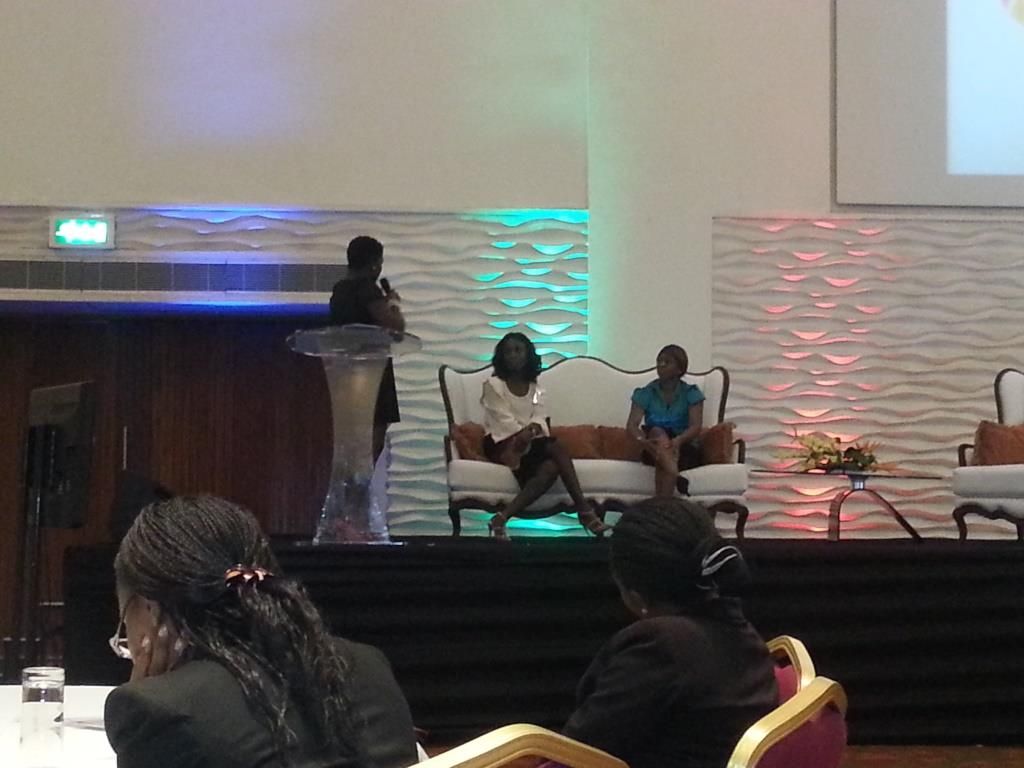 Innovation as bedrock for commercial success - Thinking creatively and strategically to add value to your business ventures:
Katherine Obiang of 99.4 Nigeria Info FM as panel moderator, Omoyemi Akerele of StyleHouseFiles and Claire Eluka of Premae Skincare
Creativity is king!
Focus is the first step.
The Creative - Building value creation into service oriented and artisan enterprises:
Evita Moussallini of Steam & Globe Broadcasting and Communication Ltd as panel moderator, Nnenna Onyewuchi of Yellow Brick Road, Eryca Freemantle of Eryca Freemantle Associates, Ameera Abraham of The Nail Bar and Ronke Ige of Bread + Butter Ltd.
Between Nnenna and Eryca, this was the key panel for me. Nnenna spoke about where the creative industry as known in Nigeria ie. advertising and marketing communications; is now and Eryca spoke about how key it is to begin to invest in the Nigerian makeup and beauty industry as it is now ripe.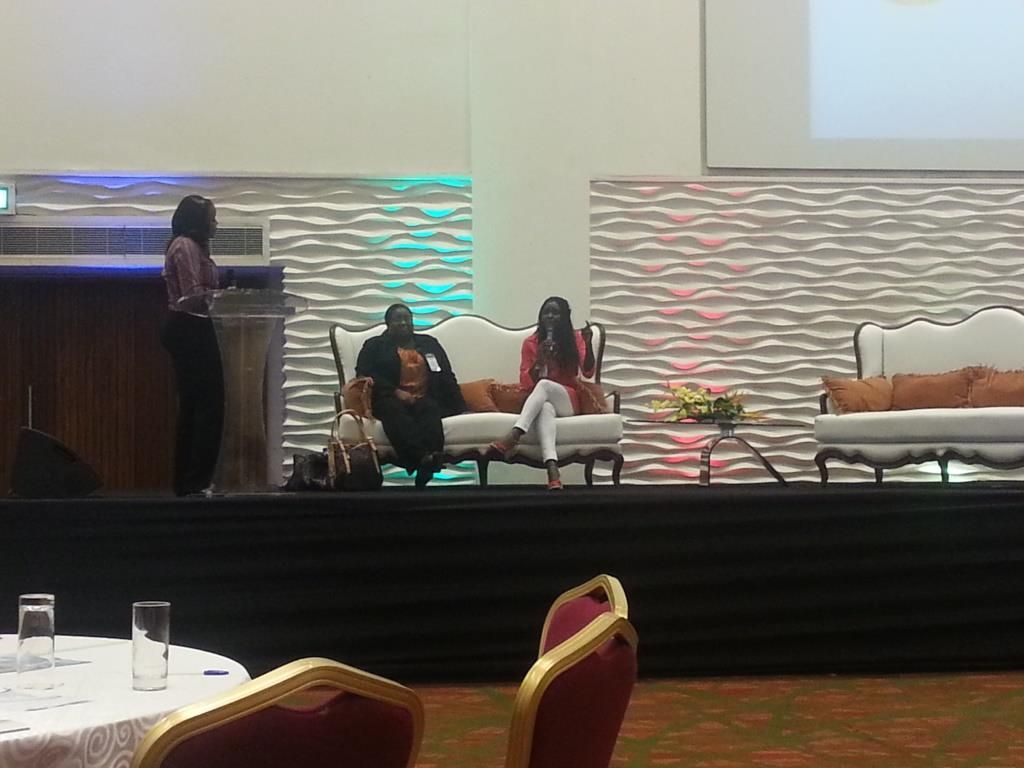 Creating New Business model and business collaboration as a stepping stone to success - How the next generation of business women and business leaders create value:
Uche Okoronkwo as panel moderator, Enyo Kumahor of Thoughtworks Africa and Magatte Wade of TIOSSAN
I have tried to learn how to write website codes and stuff by myself but Enyo talked about how Thoughtworks employs unlearned people and teaches them how to become experts in such an area. W3 School, here I come.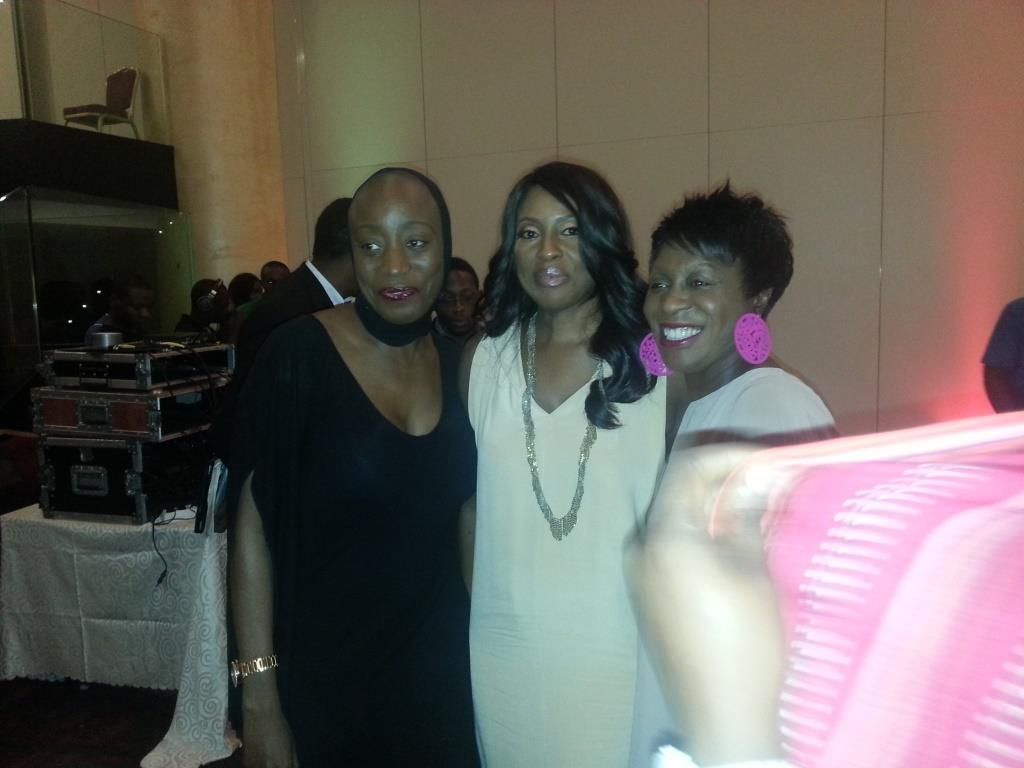 Eryca Freemantle, Mo Abudu and a guest
I completely neglected to take a picture during Mo's presentation but things I took away from it were

I CAN DO IT.
Don't think of me, think of the project, think of the end result.
Be confident in yourself and what you can deliver.
Be dynamic in your thinking and learn to have evolving creative ideas or you will be stuck in a rut
Think of partnerships, you can't run it alone
Dinner took a long time but it finally came
I am most certainly looking forward to the next one and I hope to be an active in it.
It was a wonderful experience for me. Meeting fellow young women like me who are looking to change the world and learning how some of those before are changing the world in their own generations.
You can check out more pictures from the conference
here
and thank you to The Bobby Taylor company for my press pass