Thank God it is friday and Valentine's day is now a thing of the past *phew!*, thank goodness.
HOLD UP!!!
That in no way means that you can't dress up for a night in with your man or even the girls.
Throw on an ultra flirty and flowing one piece red dress, some complimentary makeup, drop earrings, let down your hair and enjoy the end of a very hectic week (what with Val's day and then the death of Goldie Harvey; a hectic week indeed).
For this look, I will desperately try to remember everything I used on my sister (but just in case I don't, dupes or your preferred products can definitely be used to replicate this look)
Face:
Black Opal stick foundations
Orekelewa dual powders
Black Opal loose powders
Peach coloured blush
Bobbi Brown shimmer brick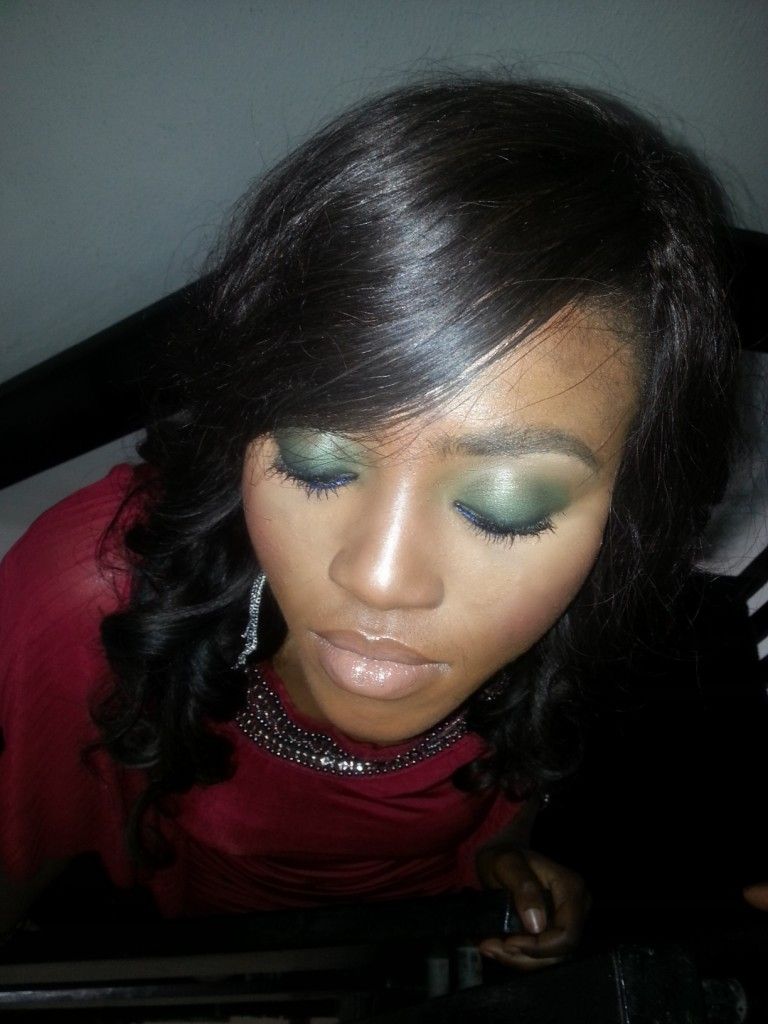 Eyes:
Zaron brow definer
Clear mascara
Orekelewa trio (the one with the very pretty emerald green in it)
Jordana twist-up liner in Blue Devine
Black pencil (applied on upper lashline and smudged)
Black mascara
Lips:
Brown lip pencil
MUD Rose Clay lipstick (i think)
Zaron Read My Lips lipgloss
(I apologise for not remembering all the products I used)
I thought the nude lips were really pretty and added a glamorous touch to the entire look. Besides, it has being a while since I did a nude lip on my sis. She loved this look as much as I did.