My dream house is made of wood.
The beauty of wood is it's versatility. I've always known that wood can be both classy and trashy but at the back of my mind, I told myself that there were certain things that it couldn't do. That was until I heard of
JORD
Wood Watches. Wood Watches? I asked myself.
.....And then it arrived. I just had to post my
first impression
about it.
Coincidentally, a friend who is also a fashion blogger - Deola of
OmogeMura
was working on her Summer Lookbook the day after the watch arrived. It seemed a shame not to have it as part of the accessories for the shoot so we included it. I liked the backdrop of the
JORD Natural Green
watch and all the Nigerian labels Deola got for the shoot. All I said to myself was
"JORD, welcome to Nigeria"
, lol.
From the casual styling with tees to the print and asymmetrical midi dresses, the wood watch doesn't look out of place but blends in beautifully.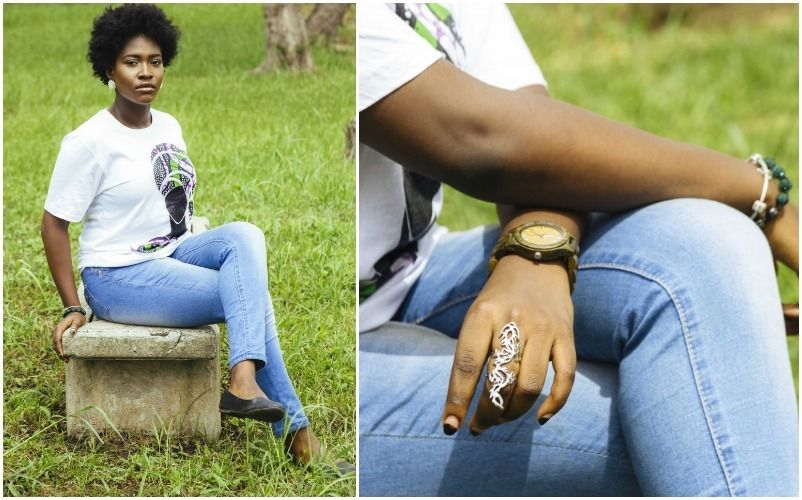 Lagos Laidbac
tee, denims and flats