Of course I had to do a look using BM|Pro Retro Red lipstick. I paired it with a vintage blouse and pearl earrings (I don't know why but recently my accessories have been at the barest minimum)

And yes, I am at work with this look (thank God for not working in any stuffy place)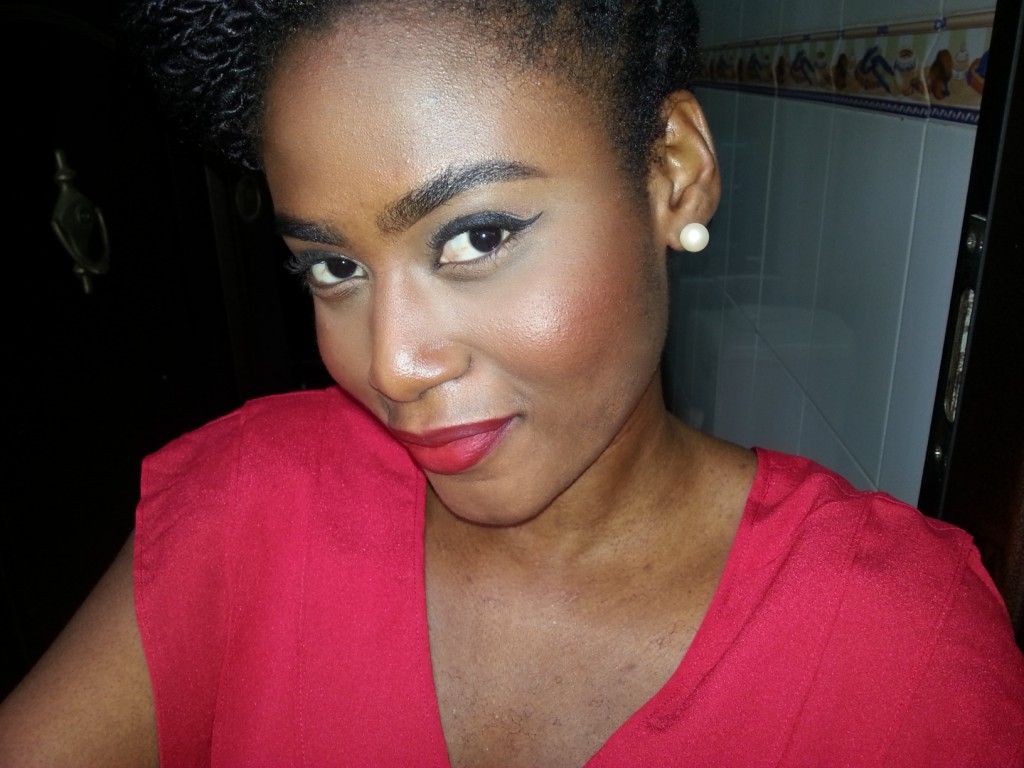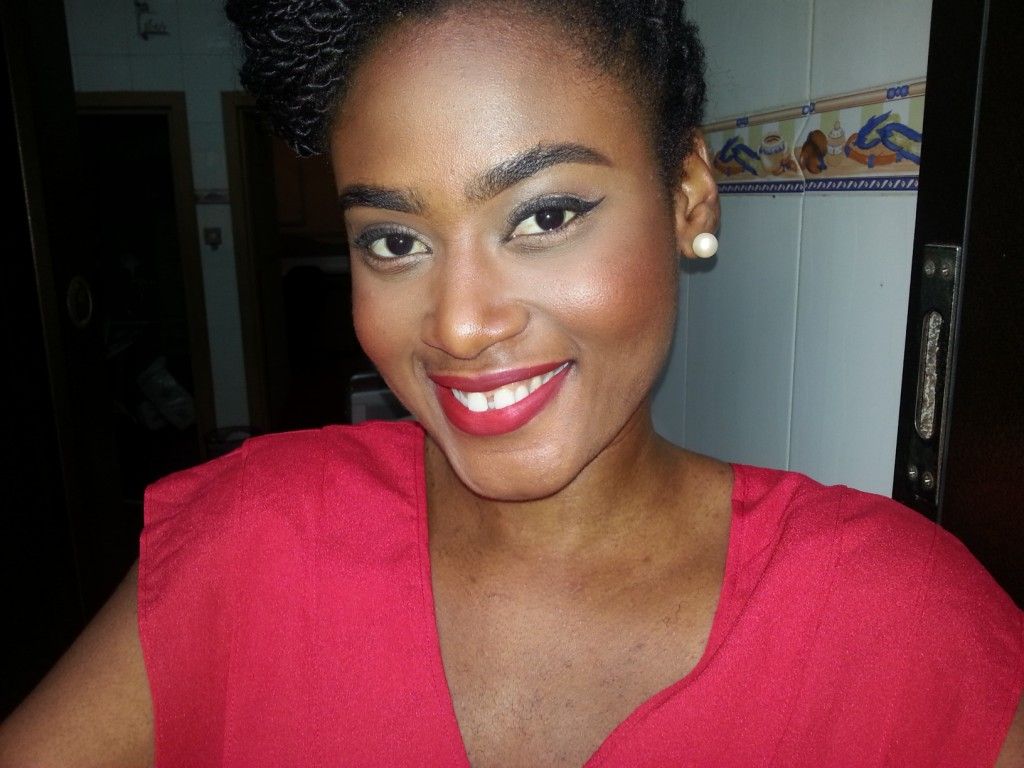 As you can see from the pictures I was going for a retro look with the winged liner and red lip combo. Even with a flicked liner look, I never like to go entirely bare on the eyes. So I apply a slight gold, silver or bronze shimmers to the eyes prior to the eye liner.