This is the first time I will be posting pictures from a wedding makeup trial. Most times, I either forget to take pictures, take horrible pictures, do the trial in the middle of the night (Tricia of the
Mint Green and Gold
Wedding post) or just simply do no trial (Nicky, the last 1923 bride. Check out the post of her look
here
)
This time, I not only have pictures of the trial makeup but a full photoshoot of the bride's (Chychy's) requested look for her wedding. She deserved it and Sarah and I were only too happy to make sure she looked beautiful on her special day.
Dark smokey eyes and red lips were the original makeup request but I was able to prevail on her to go with a bronzey smokey eye and red lips as the dark eyes might be too much. She wanted to see how it would look and we proceeded to the makeup.
The Wet n Wild palette from this
post
was the star of the eye makeup, the Nouba Millebaci red lip colour was the star of the lips. She absolutely loved the bronze smokey eye and the Nouba red colour.
Then it was time to decide if the final look would be a matte red lip, glossy lip or with a hint of gold shimmer. We tried all 3 and decided on matte lips for the church, topped with shimmer gloss for the reception.
Her traditional wedding was going to be done in her home town and Sarah and I would not have been able to make it. But we still went ahead to have fun with gele and some engagement makeup looks.
Here are raw pictures of all the looks we did at Chychy's wedding makeup trial.
matte red lips with the Nouba Millebaci lip colour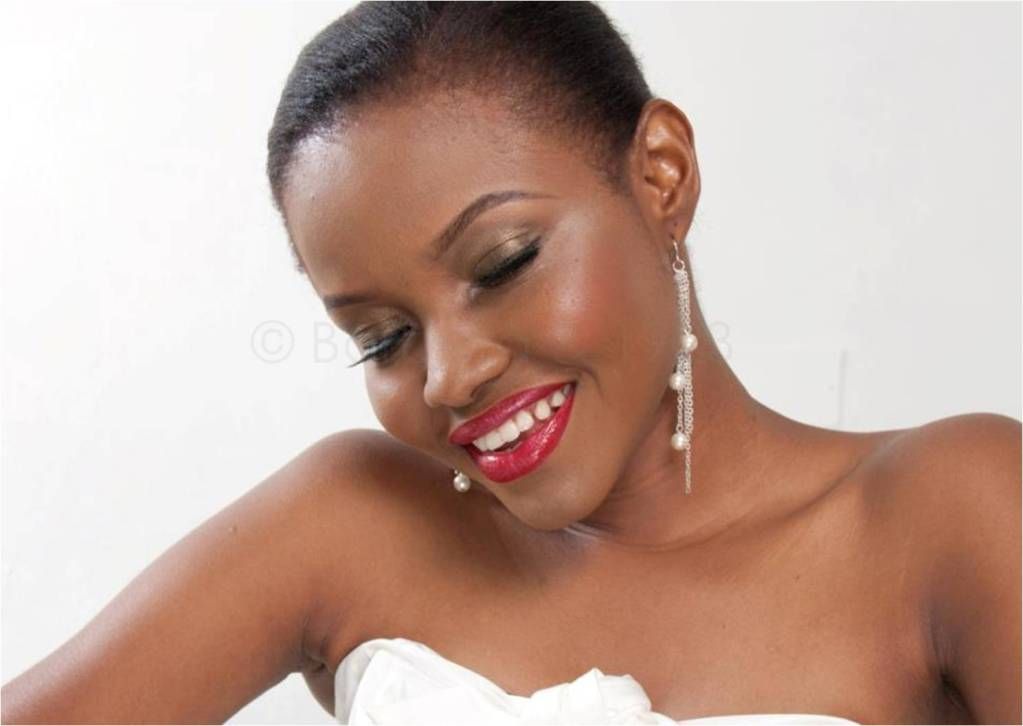 topped in the middle with the Laura Mercier shimmer gloss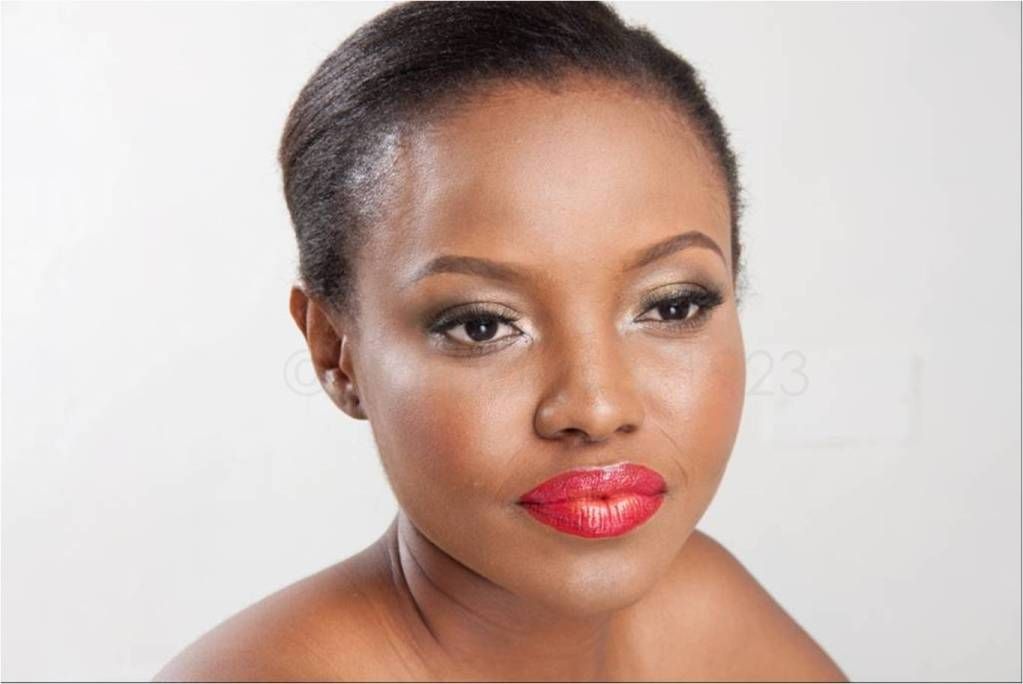 gold powder in the middle of her bottom lip topped with clear gloss
I topped the bronze eyeshadow with a blue colour from the Zaron Showstopper palette.
For her lips, I mixed OCC NSFW & Feathered to create a hot pink shade which I applied in the middle of her red lips. I finished off with clear gloss.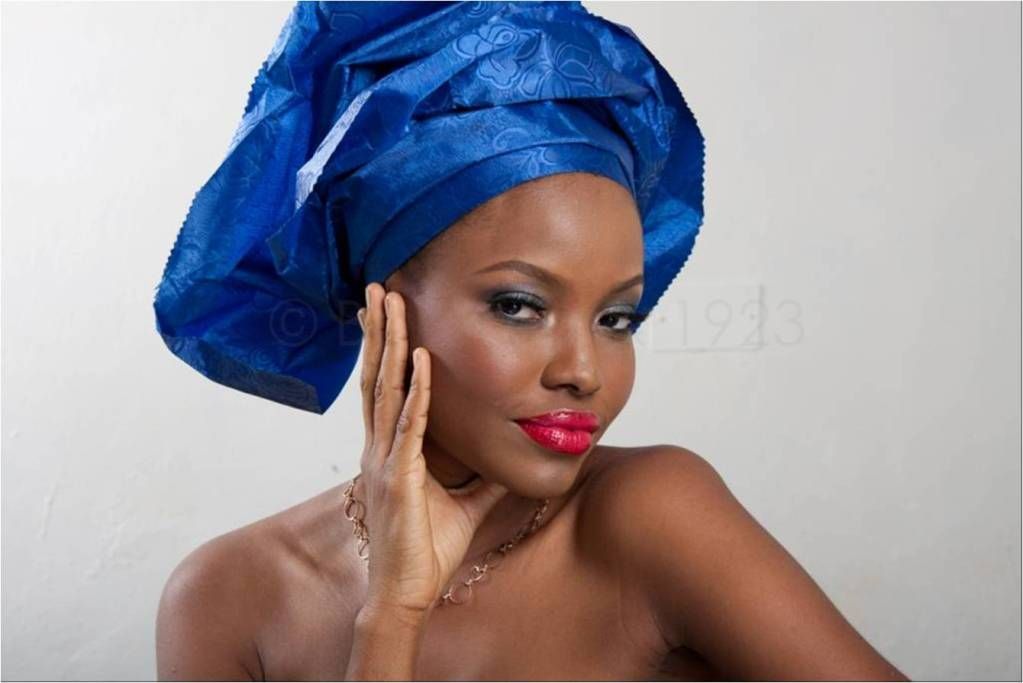 Enough of the red and reddish-pink lips, we wanted something different.
I left the blue eyes and instead changed up the lips to wine and dark pink.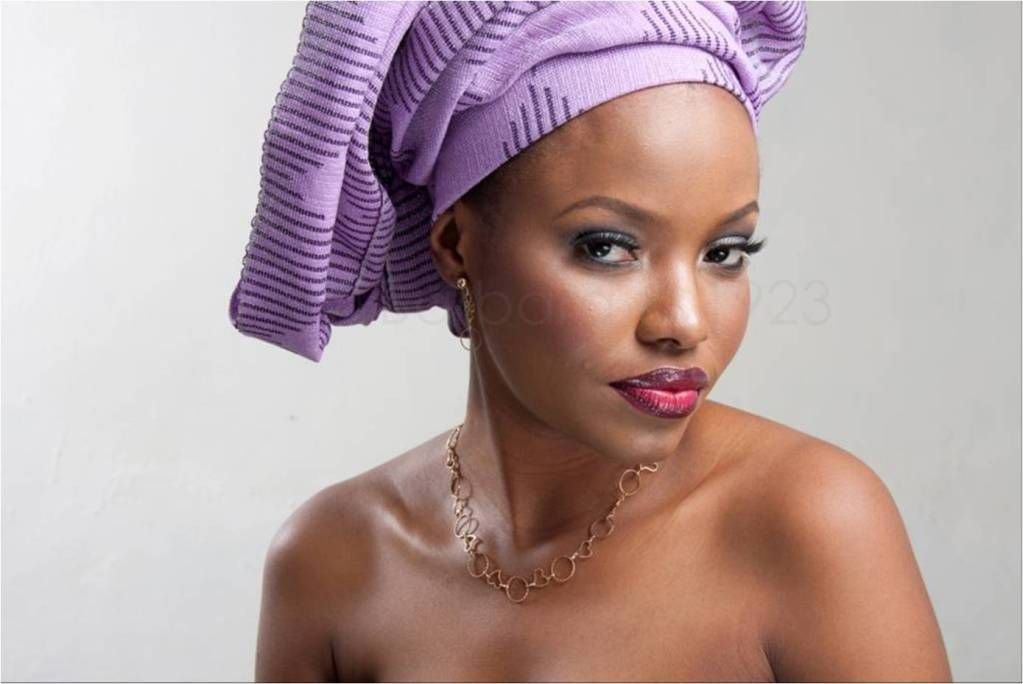 Next up are pictures from the wedding proper.
What do you think about the different looks we did at the trial?