Oh no, just found this post reclining in my drafts folder. This was supposed to be a part of the February 28 days of red series *covers face*.
I love this Lucite earrings I got quite coincidentally (yes they are pure lucite and even though I doubt that they were made anytime before 1980, I will still say they are a vintage piece *grin*)
I got them at the November 2012 edition of Le Petite Marche mainly because they remind me of vintage style with the huge red and pearl.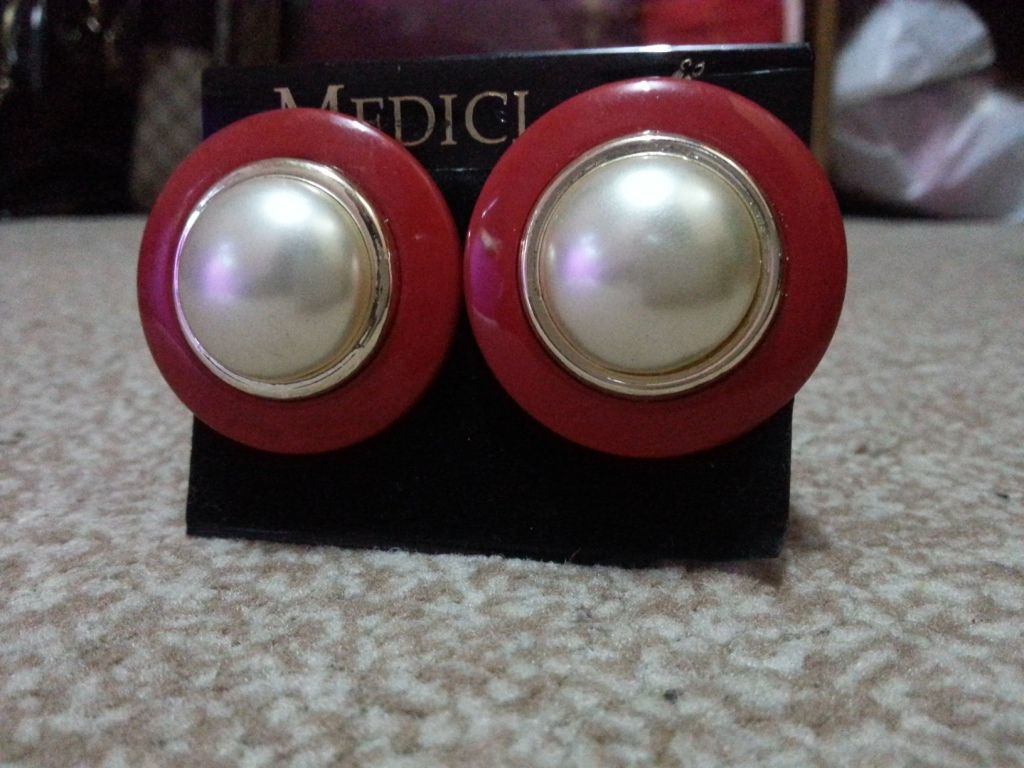 I know I have a vision for them which includes a vintage outfit; but seeing as I am more often than not in ordinary pants/skirt and shirt for work, I don't know when that will be.
Can someone please help me style a work outfit which includes these earrings? I would really appreciate it.